Colour's media assurance practice and our trading desk are built around programmatic buying. We don't only rely on machine learning and algorithms (although, admittedly, the tech is pretty cool) — our experienced traders and auditors sweat the small stuff, constantly optimizing so you don't have to.

Want to work with us on better performance and better media transparency? Send your media questions and requests to:
Randy Newman
CEO
randy@colour.media
Our Media Assurance experts watch over the media supply chain, uncovering margin and streamlining operations. Use our Trading Desk to get started, scale up and improve performance.
Our 4 pillars:
COME TO US FOR:
Media Assurance Audit

SEO/SEM

Social ads

Display ads

Mobile ads

Video ads, pre-roll

Native ads
Technology
In the programmatic space, our partner AppNexus is the world's leading independent ad tech platform, further powered by the proprietary machine learning algorithm, Pontiac by Programmatic Mechanics.
Trading
Because we've got the human expertise of some the world's best traders at our disposal, we can consistently deliver results with an emphasis on performance and exceeding conversion goals.
Transparency
The programmatic space is littered with players that don't disclose their margins and advertisers often don't know the true cost of the inventory that makes up their campaigns. Our team is unique in showing you the true value on every impression purchased so you can more accurately plan and determine a campaign's ROI. We also take fraud very seriously and use a combination of Integral Ad Science, AppNexus' Alenty, Double Verify, and MOAT to monitor campaigns.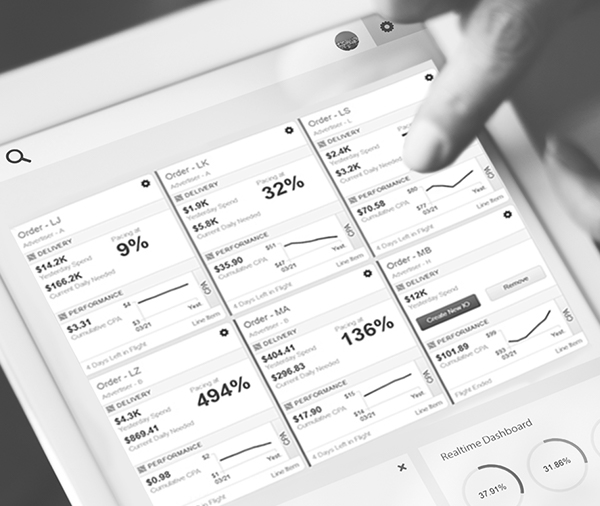 Reporting
Our content performance practice is powered by gShift Labs and provides marketers with what they need most: campaign learnings and the recommendations needed to make informed business decisions. The focus of our reports isn't on raw data (don't worry, we'll still give it to you in the appendix) — it's on insights.